Daigrepont France Tour ©
compilation by
Evelyn Daigrepont Bierniat


A piece of an old France map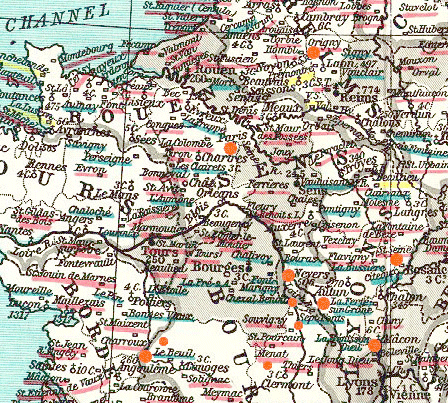 The 'orange dots' on the above map is the tour we are going on today.





French Document:

Michel Vernin, né en 1595, est Procureur du Roi à Moulins. Son fils Charles devient Seigneur d'Origny et Avocat au Parlement.

Deux de leurs descendants, dont l'un est Seigneur d'Aigrepont, sont Maires de Moulins, l'ainé sous Louis XIV, le plus jeune sous Louis XVI. Tous deux exercent en outre, ainsi qu'un troisième, seigneur du Breuil, les fonctions de Lieutenants particuliers, Assesseurs civils et criminels, en la Sénéchaussée du Bourbonnais.

Note: In the above extraction from a French document, I am attempting to find places such as d'Aigrepont which is a castle and not a commune located in the village of Bressolles, canton and district of Moulins. I am looking for a place called d'Origny and info as well as a place or castle called du Breuil. I will also list other places the VERNIN d'Aigrepont, and V. d'Origny are mentioned in history.

Join me in a mini tour around France. :-}




Chateau Du Breuil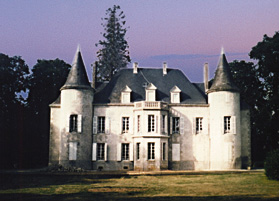 In the heart of the rich Vendée of its history and its traditions, the Castle of Breuil invites you to the dream and the relaxation.


Chateau Du Breuil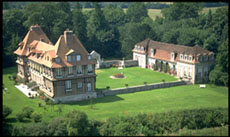 Normandy! A land of picturesque half-timbered houses, lush green pastures and apples orchards. A land of rich culinary tradition based on its fine local products: butter, cream, world famous cheeses and of course...apples!

Classified as a historic monument, the Château du Breuil proudly stands amoung its park with centenarial trees. Built in the 16th and 17th centuries, the Château was the dwelling of the great families.







Ribemont Castle Successors of Charlemagne were incapable to defend against Norman invasions. Peoples placed under the protection of a powerful and rich man that became their protector or lord. It was created thus small domains, one around each castle.

According to the will of Wistache, January 1332, the domain of Ribemont was strong extent. Origny, Regny, Thenelles, Courjumelles, Lucy, Sissy, Chatillon, Mézières, Séry, Pleine-Selve, Parpeville, Villers le sec, Chevresis-Monceau and La Ferté Chevresis were situated in the possession or influence zone.

The castle was destroyed and in 1817.


The Church Saint-Pierre et Saint-Paul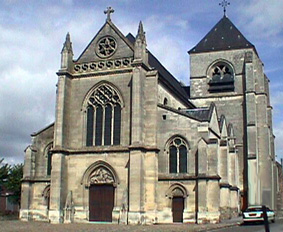 Historial monument found in Ribemont.





French Document:

4. Pierre-Auguste (Louis-A.-P.) VERNIN, count of AIGREPONT, born to the castle of Aigrepont (village of Bressolles, canton and district of Moulins) 2 messidor year XIII (21 July 1805), died 14 February 1882, to eleven hours of the evening, in its castle of Aigrepont, old of 77 years and 4 month, intered 16 in the cemetery of the parish of Bressolles ; entered to military special School of Saint-Cyr 24 November 1822; sub-lieutenant of the regiment of dragons of Doubs 30 September 1824, démissionnaire for Evidences,; married to Villiers-sur-Yonne 16 june 1835 (Histoire de CHABANNES, de la ligne du VERGER, Preuves, IV, 659-663) Antoinette-Henriette of CHABANNES, de la Ligne du VERGER, born 15 July 1811, deceased in its castle of Aigrepont, near Moulins (Allier) Sunday 8 February 1903, in its 92e year; intered 10 to the cemetery of Bressolles; daughter of Henri-Louis-Jacques, count of Chabannes (death to Nevers 29 August 1825)- and Marie-Cécile-Victory LIMANTON JAUGY (death to Moulins it 14 August 1842). - Without posterity (History of the house of Chabannes, IV, 351-352).

Note: The document mentions d'Aigrepont and d'Chabannes. Let us look at the castle belonging to the Chabannes.




Lapalisse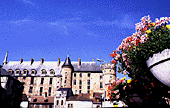 Lapalisse Built with the XII' century, the castle was acquired by Jacques Ier de Chabannes. Depuis, was arranged, embellished, increased, the castle is always the property of the family of Chabannes. Pink and the central blue brick body, the church, the turns and the ramparts form a majestic unit. Medieval festival, spectacles, concerts animate the castle and the city in summer.


Lapalisse Castle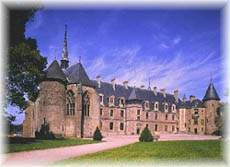 LA PALICE CASTLE

Built between the XIth and the XIIIth century, the feudal part of the castle was bought by James 1st de Chabannes in 1430.

His grand-son, James 2nd, Marshal of France had the pink brick Renaissance aisle built at the beginning of the XVIth century. This aisle combines elegance with simplicity. It thus replaced the wall between the fortified castle and the gothic chapel, built around 1470.

This chapel was later to be used as a tomb for the members of the Chabannes family. A recumbent tomb represents James 1st next to his wife.





French Document:

VIII. PIERRE-JOSEPH, Avocat à Moulins, y né le 24-1-1809, y mort le 31-1-1852, y épouse le 26-4-1836 Marie-Antoinette CLAYEUX, née à Saint-Pourçain-sur-Sioule le 14-3-1814, morte à Moulins le 22-6-1872, fille de Jean et de Pétronille TURLIN, d'où :

Note: You will find the name "Saint-Pourcain-sur-Sioule" mentioned alot as the birth place of many VERNIN family members.




Saint-Pourcain-sur-Sioule

The valley of the Sioule has entranced tourists and poets alike for many a century with wild gorges, picturesque countryside , rich and varied mediaeval architecture and the famous Saint-Pourçain wine - all part of the gentle Bourbonnais way of life.





French Document:

b) André-Marie-Achille VERNIN, comte D'AIGREPONT, châtelain de Mortgeoutte (à Egletons, Corrèze) et du Moulin-Neuf (commune de Châtel-de-Neuvre, Allier) ; veuf sans postérité; mort après 1898; avait épousé Gabrielle-Caroline (Charlotte) de BRAQUILANGES, née en 1841, morte en son château de Moulin-Neuf le 1er octobre 1908, à 61 ans ; - sans postérité ; aînée des deux filles de Gabriel de Braquilanges, maire de Saint-Hippolyte, vice-président du Comice agricole de la Corrèze (mort en 1874).


Mortegoutte
fr: Eric de Braquilanges
Eric de Braquilanges, writes to me today, 8/25/2000: "I would like to complete your information on Caroline d'Aigrepont née de Braquilanges and Mortegoutte. Should you agree, I allow you to add a photo of Mortegoutte. Thanks to Caroline, Mortegoutte remained in the Braquilanges family . This property has always been in the family for centuries, and she gave it back to the Braquilanges when she passed away. My great grand father, called Henri de Braquilanges, then, passed it on to my grand father, also called Gabriel, then to my father Alain, who passed away in 1995. Since then, my brother and I still own the house and the land around. We are most probably the oldest family in Correze still living in our house (!) My mother, Anne de Braquilanges née de Saint Exupery, is still at Mortegoutte."
Thank you Eric de Braquilanges for the picture to display on this page and history. Eve

Le Château du Doux
The Castle, surrounded by a park dominates the valley of the Dordogne. It offers resting holidays to you and allows you to discover near, the rich person cultural inheritance of Périgord, Quercy, Auvergne and the Limousin.




Abbaye d'Aulne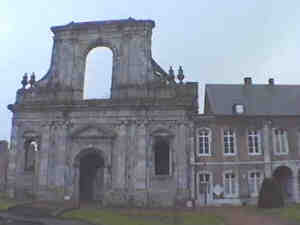 Note: Perhaps the Vernin family was part of this Abby and that is why the d'Aulne is part of the blason.




Saint Germain Laval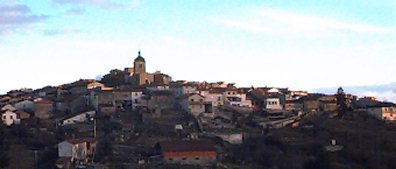 ENCEINTE DU CHATEAU
- After the construction of the rampart of the 15th S., the enclosure of the castle, whose this street follows the layout, was replaced by houses.
- second house of Vernin, lords of Crémeaux, there remains this large gate. With 18th, one placed the sisters of Saint-Joseph there, nurses and teachers.

Maison VERNIN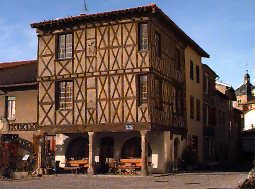 HOUSE VERNIN (M.H.)
Certain lords of the close boroughs had a house with Saint-Germain. Vernin, lords of Crémeaux, in 2 had of which this one.

Saint Germain Laval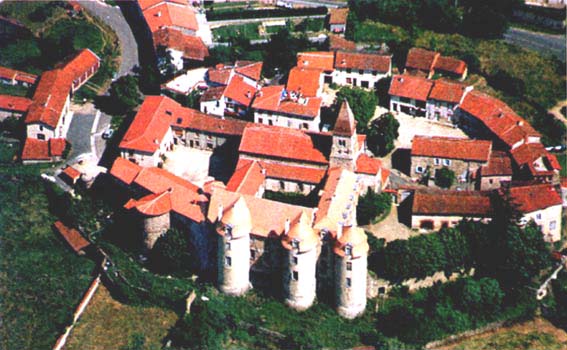 French:
*Les saints honorés dans cette église par une chapelle, un autel ou une statue, sont le plus souvent de grands saints populaires comme Saint Pierre (le Sieur Vernin qui fonda sa chapelle portait ce prénom) ou Saint François (les seigneurs puis les officiers de la chatellenie avaient leur banc dans sa chapelle dont la voûte s'ornait des armes des Bourbon);
English: *Les holy honoured in this church by a vault, a furnace bridge or a statue, is generally of great popular saints as Saint Pierre (Sieur Vernin which founded its vault carried this first name) or Holy François (the lords then the officers of the chatellenie had their bench in its vault whose vault decorated weapons of the Bourbon);
There is also a street called VERNIN that can be found there.




Saint Louis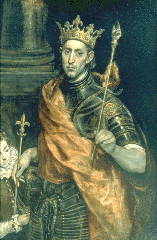 Louis IX, king de France from 1226 to 1270, was most popular of the monarchs capétiens. He had the love of art and the letters and was, in addition, an excellent knight, a reformer, an administrator of justice and a peacemaker. Its principal success was the treaty which it signed into 1258 with the king fine Henry III of England putting at the long dynastic fight between Capétiens and Plantagenêts. As a guard of the Church, Louis IX enjoyed an immense prestige in all Western Christendom, so much so that the Venetian ones entrusted to him the guard of the crown of spines formerly carried, believed one, by Christ. He led the seventh Holy Land crusade (1248–1250) and is deceased during another crusade in Tunisia. He was canonized by the pope Boniface VIII into 1297. It is only king de France appearing among the saints of the catholic Church.
French Document:
3. Gervaise VERNIN D'AIGREPONT, morte, avec ses sœurs, sur l'échafaud révolutionnaire le 22 frimaire an II (12 décembre 1793) pendant la Terreur ; mariée le 15 décembre 1767, à Pierre-Martin de FRÉMONT, capitaine au régiment de Saintonge en 1763, chevalier de Saint-Louis.
(VI) : André-Achille VERNIN, écuyer, seigneur d'Aigrepont, né le 5 mai 1761 ; aspirant en 1779, garde-marine en 1780, chevalier de Saint-Louis en 1782 (blessé dans le campagne de l'Inde)
Note: Several places in the French document I have, shows family members belonging to that order of knights, of St. Louis.

Chateau
The age of Saint-Louis is that of great constructions, such that of the Holy Vault, on the right, which launches its elegant stained glasses towards the sky. The island of the City east encloses in its ramparts. On left, the palate of the king, then the Louvre and the tower of the Temple where was kept the royal treasure.
Note: Because of the Jerusalem cross that is on the Vernin D'AIGREPONT blason, tells me that this family was a part of the crusades during Saint Louis. The family can be placed during the Saint Germain era and building the first vault at the Laval.





The tour will continue as I find more time to do research. Thanks for visiting my web site. Eve