If you are wondering who Eve is... this is me. :-}
Yes, this is me - 1969 Classic :-}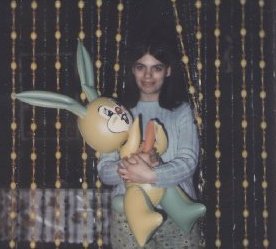 I graduated in 1968 and off I went. :-} Beads hanging in the doorways was a big thing in 1969.



Yes, this is me - 1972 Classic :-}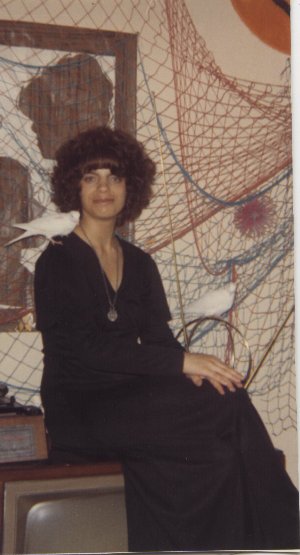 Yes, those were the days. My apartment was completely done in fish nets and art that I did back then. The picture behind me is a silhouette of Lynn (DC atty) and me :-), that I did back in 1968.



Eve - Oct. 1973



A friend of mine wanted to know if I wore flowers in my hair back then. Yes, I wore them in my hair and they were in my fruit punch to. :-}



Art piece of my sons fishing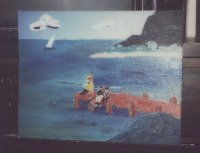 This art piece I did around 1980. The place is Lake Aaron near Alexandria, Mn.



Stonehenge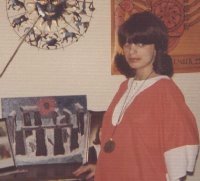 This picture was taken in May 1973, I was 6 months pregnant with my first son. :-} I had done several art pieces during that time... but they were destroyed in a fire.



3 art pieces on the wall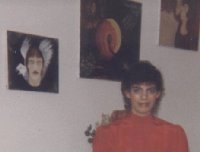 This picture was taken 1984. The 3 pieces you see on the wall are oil on canvas that I did in the early 80's.





1984 chalk and ink picture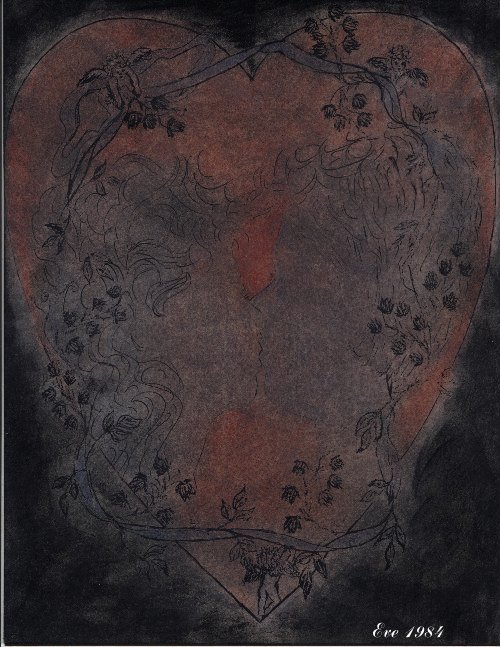 This picture was done in ink and chalk on paper in 1984. It was then sprayed with lacquer to protect it. It is the cover of the Love-Lies-Bleeding poetry book that was copyright back in 1989. This is the first art piece with angels. :-} Do not take this picture. thx. Eve



computer art 1994 - present


The art that you see in the galleries is computer art from 1994 to present.











Return to the 'Table of Contents'.



An angel gift from Israel.