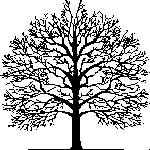 Daigrepont Family Tree
compilation by
Evelyn (Daigrepont) Bierniat




Just a short note to let you know as of June 7, 2017, I am currently putting the whole tree and new updates and pictures at ancestry.com. If you want to send me your email address I will send you an invite to the new Daigrepont tree and all of it's branches free to view. If you have PICTURES or UPDATES or CORRECTIONS let me know.

My email address is:
eve.bierniat@gmail.com

Links I:

The database contains 1375 names. Click on a SURNAME to find out more information. This is an ongoing project. This is your traditional 'GED2html' with mini trees database. Updated 07/20/2002

Surnames include: Bordelon, Daigrepont, D'Aigrepont, Dubroc, Ducote, Joffrion, Juneau, Laborde, LaCour, Lemoine, Mayeux, Rabalais, Roy, VERNIN and many more branches.

The Daigrepont database out on ancestry.com has over 7000 family tree entries with documents and pictures.

The new Daigrepont book is available at amazon.com. This genealogy book of the Vernin, Vernin d'Aigrepont, and Daigrepont families is the result of many years of research. We will cover a time period in history before and after the French Revolution, during the colonization in America and key historical events. During the Revolution there were trials and tribulations our family members endured and with a heavy heart left France. Jean Jacques Vernin Daigrepont is one of three brothers that left France and moved to Louisiana. Journey with me through the chapters and discover a wealth of information about our family from France and Louisiana.






Return to the Angel Art Gallery.



All contents on "angelartbyeve.com is Copyright 2017 All rights reserved. Unauthorized reproduction in any form prohibited by law.